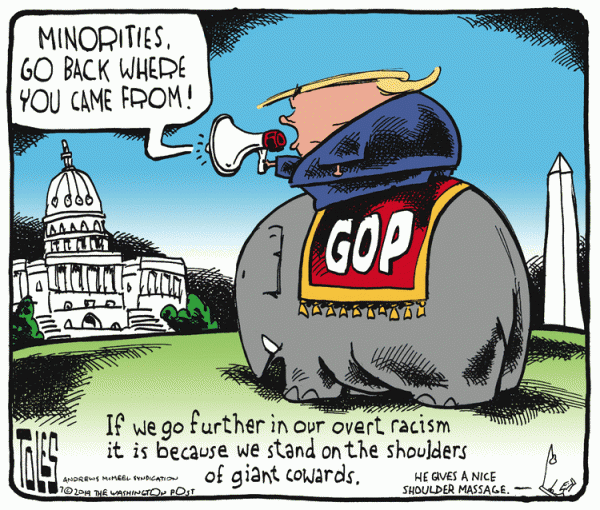 Do not get lost in a sea of despair. Do not become bitter or hostile. Be hopeful, be optimistic. Never, ever be afraid to make some noise and get in good trouble, necessary trouble. We will find a way to make a way out of no way. #goodtrouble

— John Lewis (@repjohnlewis) July 16, 2019
I guess if Rep. Lewis can keep fighting, so can we… even if the well-intentioned members of the DNC seem to be trying to kill me:
NEW: Three tiers for CNN debate drawing

1) — bennett, bullock, de blasio, delaney, tulsi, gillibrand, hickenlooper, inslee, ryan, williamson
2) — booker, buttegig, castro, amy, beto, yang
3) — biden, harris, bernie, warren

each tier gets divided up into the two debate nights

— Reid J. Epstein (@reidepstein) July 17, 2019
And then, if I had my way, the members of the B Ark Tier One would be locked in a nicely stocked hotel annex until mid-November 2020. (Sorry, Sen. Gillibrand.) But nobody ever takes my advice, possibly because they're afraid of insufficiently sanitized telephones.
It's not as though this rigamarole is making anyone but the ad salesguys and the Media Horse Race Touts happy. (Seth Moulton, predictably, is making a very public fuss already.)
lmao pic.twitter.com/oZoTXmQVZw

— Dave Weigel (@daveweigel) July 17, 2019
Also from CNN's logistics calls with the 2020 campaigns:

Candidates are required to leave their phones and watches in the green rooms.
Each campaign gets 30 tickets.

The Inslee campaign asked if the national anthem will be sung. It will be sung.

— Reid J. Epstein (@reidepstein) July 17, 2019
I hope to Murphy the Trickster God that the Inslee campaign was being sarcastic.
Thursday Morning Open Thread: Back to the ArenaPost + Comments (198)