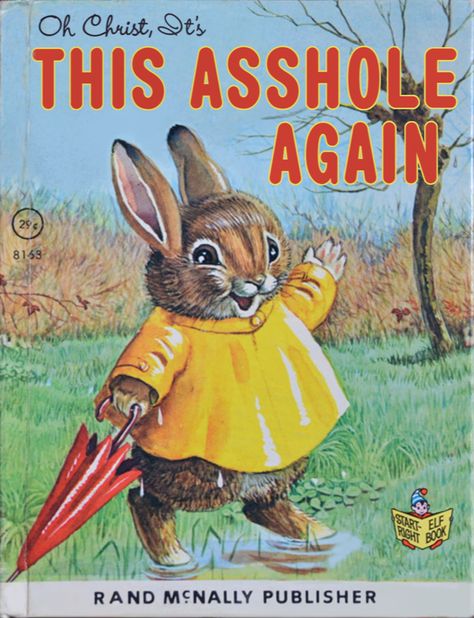 I see that Elon Musk has had quite the day applying his overrated (lack of) intellect to trying to solve the problem posed by Russia's 2014 invasion and 2022 re-invasion of Ukraine. Musk is what happens when you're raised in wealth that is all accumulated from the slave labor that resulted from apartheid in South Africa. He's not particularly smart, he's not particularly gifted, he's not actually an engineer. What he is is someone who was handed an emerald mine and all of its proceeds and profits as a toddler, continually failed upwards, and can't even get it through his head that the one thing he's sort of good at – being a promoter of the ideas of people that actually understand the tech they're trying to build or develop or think up – is the only thing he's sort of good at. And the minute he opens his mouth or decides to tweet, he does damage to the one thing he's sort of good at and reinforces that he's really a dumbfuck asshole.
When last we checked in on Mr. Musk in regard to Ukraine, he was doing a good job convincing both his gullibly, sycophantic fans on social media and the desperate for any help Ukrainians that he was donating large numbers of Starlink terminals to Ukraine and thereby serving as a tech angel coming to help them. That was a lie!
Everyone's favorite nutbag investor turned Internet troll, Elon Musk, has decided that in addition to trying to remake Twitter in his own image for fun and profits, especially profits, that he'd try his hand at war profiteering. From The Washington Post:

Elon Musk's SpaceX to dispatch their Starlink terminals to the region to boost Internet access. "Starlink service is now active in Ukraine. More terminals en route," Musk replied to broad online fanfare.

Since then, the company has cast the actions in part as a charitable gesture. "I'm proud that we were able to provide the terminals to folks in Ukraine," SpaceX president Gwynne Shotwell said at a public event last month, later telling CNBC, "I don't think the U.S. has given us any money to give terminals to the Ukraine."

But according to documents obtained by The Technology 202, the U.S. federal government is in fact paying millions of dollars for a significant portion of the equipment and for the transportation costs to get it to Ukraine.

On Tuesday, the United States Agency for International Development (USAID) announced it has purchased more than 1,330 terminals from SpaceX to send to Ukraine, while the company donated nearly 3,670 terminals and the Internet service itself.

While the agency initially called it a "private sector donation valued at roughly $10 million," it did not specify how much it is contributing for the equipment or for the cost of transportation. Sometime after the announcement, the agency removed key details from its release. It now states that USAID "has delivered 5,000 Starlink Terminals" to Ukraine "through a public-private partnership" with SpaceX but does not specify the quantity nor value of the donations.

USAID agreed to purchase closer to 1,500 standard Starlink terminals for $1,500 apiece and to pay an additional $800,000 for transportation costs, documents show, adding up to over $3 million in taxpayer dollars paid to SpaceX for the equipment sent to Ukraine.

In a letter to SpaceX last month outlining the deal, the USAID mission director to Ukraine said the terminals would be "procured" and sent on behalf of USAID by a third-party contractor, which would "arrange for transportation and delivery of the equipment" from Los Angeles International Airport to Ukraine via Poland.

The letter said the nearly 3,670 terminals donated by SpaceX would come with three months of "unlimited data." In addition to the more than 1,330 terminals that USAID confirmed it had purchased, the agency earlier agreed to buy a separate 175 units from SpaceX, according to the documents.

On Thursday, USAID spokesperson Rebecca Chalif said in a statement that the "delivery of Starlink terminals were made possible by a range of stakeholders, whose combined contributions valued over $15 million and facilitated the procurement, international flights, ground transportation, and satellite Internet service of 5,000 Starlink terminals."

The agency declined to answer questions about how much USAID funding is going toward buying and transporting equipment for Ukraine, referring them to SpaceX. SpaceX did not return a request for comment on the arrangement and the specific financials of the deal.

It is also unclear whether the price the U.S. government is paying for individual Starlink units matches their typical market price.

USAID is paying $1,500 for each standard terminal and the accompanying service, documents show. According to the Starlink website, a standard terminal set costs $600, while the monthly service charge costs $110, plus an additional $100 for shipping and handling.

According to The Verge, Starlink recently unveiled a separate premium service that prices the equipment at $2,500 and the monthly Internet charge at $500, but it remains unclear whether that is what Ukraine has received. SpaceX did not return a request for comment on the pricing.

The revelations show that while SpaceX appears to have donated a significant sum to Ukraine's cause, it has done so with public assistance.

The United States and other countries have paid to send much of the known equipment to Ukraine. The transportation costs USAID has paid to ship the 5,000 terminals exceeds $800,000, according to the documents. French officials confirmed they also helped with transportation.

Much, much more at the link!

I'm a defense and intel contractor/consultant. I understand how this all works. I have no problem with Musk donating a bunch. I have no problem with him also then turning around and selling a bunch of them when the donated number was insufficient. What pisses me off, what is absolutely waste, fraud, and abuse, is the charging the US taxpayer almost three times the price for the units compared to what would have happened if the government had just ordered them at retail!
Which @elonmusk do you like more?

— Володимир Зеленський (@ZelenskyyUa) October 3, 2022
The sad truth is that Elon Musk never actually supported Ukraine. Elon Musk supported using Ukraine to line his own pockets at US tax payer expense while fluffing his immense, narcissistic ego with the praise of desperate people looking for any help they might possible get.
The best thing that could happen is that Musk goes to Ukraine to do his own research about the sham referendum, his escorts take him to the Donbas, and when he's not paying attention they leave him there to his own devices.
The only thing worse than a tankie is a tankie that is also the world's richest man!
This is the appropriate response to anything and everything that Musk says.
Fuck off is my very diplomatic reply to you @elonmusk

— Andrij Melnyk (@MelnykAndrij) October 3, 2022
Moving on!
President Zelenskyy's address from earlier this evening – video and English transcript – after the jump!
War for Ukraine Day 221: Hey #NAFO! #NAFOArticleV!!!!! We've Got a Live Vatnik That Needs Bonking! Or Elon Musk Is Buying Ukraine & Taking It Private. Or Something…Post + Comments (5)