There was a lot of interest in Lucky in the comments yesterday, but I'll need you to email me so I can put you in contact with Sheryl, as she'll make the decision. So please email me at  Adam-Silverman (at) balloon-juice (dot) com and I'll pass your info onto Sheryl and you can chat.  We'll still help arrange transport as needed.
New pic!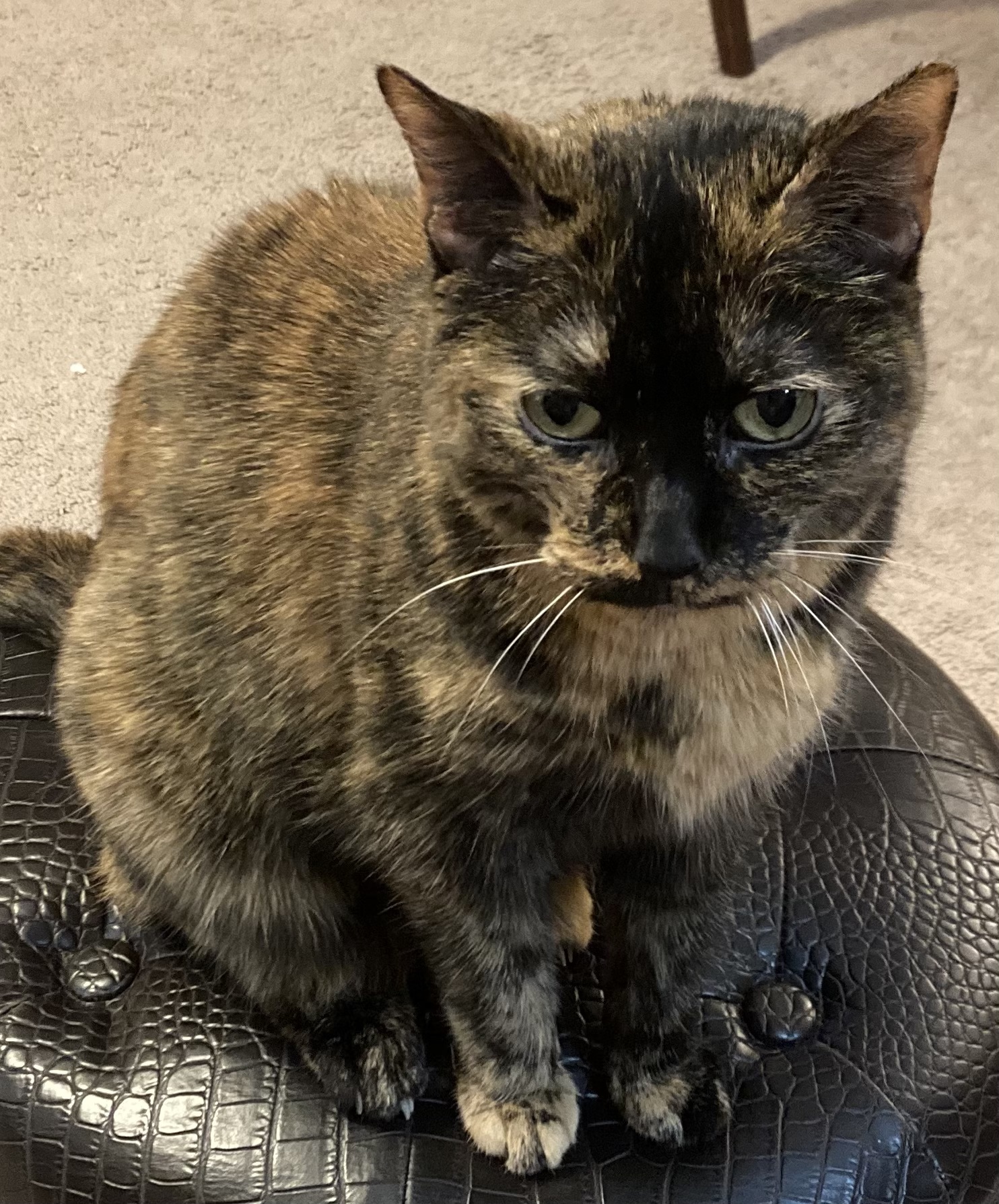 Also Sheryl added this: One thing I forgot to say about lucky is, she does not scratch the furniture. She knows how to use a scratching post. Whoever had her before trained her very well.
Original post below the fold.
Reposting: Lucky the Cat Needs a New Home!!!!!Post + Comments (65)