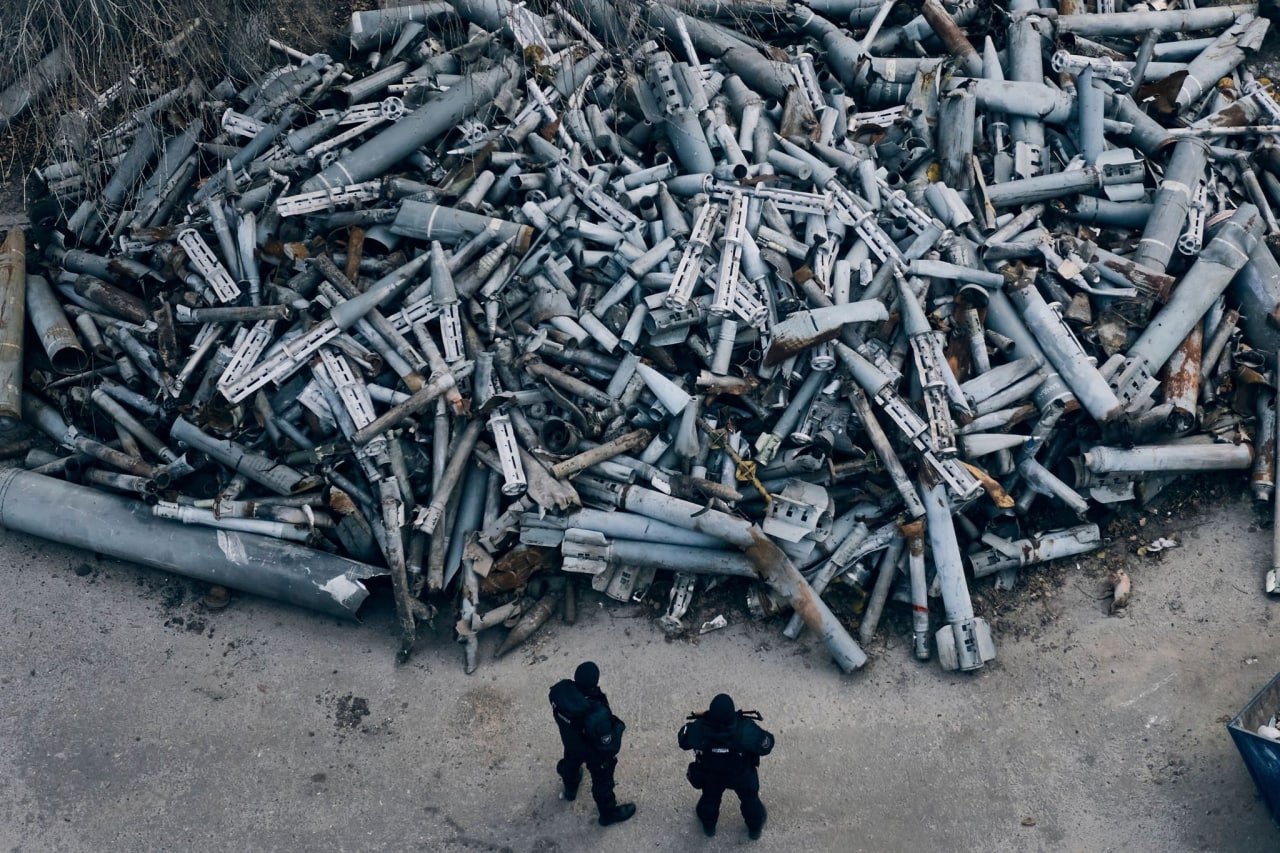 Earlier today the Ukrainian MOD tweeted out the image above. The picture is from Kharkiv and was takne by Kostiantin & Vlada Liberov. It is all of the ordnance that the Russians have fired at Kharkiv since the start of the war. Here is the original tweeted out by the photographer:
Харків. Кладовище снарядів. Автор фото – я. Будь ласка, як побачите це фото під іншим підписом, просіть виправити. Ми не побудуємо правову державу, нехтуючи авторськими правами. pic.twitter.com/mkdMqvR0E0

— Kostiantyn & Vlada Liberov (@Liberov) December 4, 2022
The message in the tweet translates as:
Kharkiv. Cemetery of shells. I am the author of the photo. Please, when you see this photo under a different signature, ask to correct it. We will not build a rule of law by neglecting copyright.
Just a brief post tonight.
Here's President Zelenskyy's address from earlier today. Video below, English transcript after the jump:
War for Ukraine Day 284: The Ordnance Fired at KharkivPost + Comments (13)