So this is actually happening:
Former Rep. Joe Walsh (R-IL) officially announced his 2020 campaign to challenge President Donald Trump on Sunday morning.

…

Walsh, an outspoken Trump critic, confirmed that he had.

"I'm going to run for president, and I'm happy to be on your show announcing my candidacy," Walsh told Stephanopoulos. "George, no surprise, we've got a guy in the White House who's unfit, completely unfit, to be president."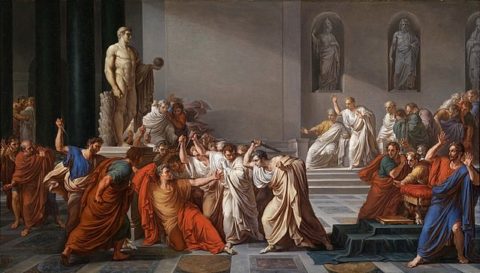 On one hand, anything that discomfits Hair Führer is fine by me, and certainly Walsh has the nasty mouth and all-round asshole gene to piss off RumpleTrumpskin plenty.  Not to mention I appreciate these jabs at his former GOP colleagues:
"And it stuns me that nobody's stepped up, nobody in the Republican party's stepped up," he continued.

Walsh claimed that "everybody" in the GOP "believes [Trump's] unfit" for office.
But aside from that, he's a deadbeat dad slime ball with genuinely shitty politics.
On balance, though, I love it. Walsh can't win the primary, but he can bring some extra heat, and that's good for both political and entertainment reasons.  If by some meteor strike he did win, the combo platter of enraged Trump die-hards and the general decline in the GOP brand makes him odds against for the big prize.
And yeah, I know that Trump was too — but Walsh doesn't have what the shitgibbon did: both a complacent media and, before assuming office, a weightless populist appeal.
But enough of that: I repeat rule 1 — Walsh ain't going to win. And still Trump will be hugely pissed. And that's both good and fun for us.
This thread: open as Emma Lazarus would have had the door to this U.S. of A.
Image: Vicenzo Camucchini, The Assassination of Julius Caesar, betw. 1804 and 1805.